I finally have some pictures to show. they are not the best of quality but they are pictures none the less. (Secret Pal this will give you an idea of the colors I like....) I really do like most anything besides orange...
These are socks for my sister's birthday. She is turning the big 28! I love it!!!! (okay so I am only two years behind but I am still the baby) I really like this yarn. I wasn't sure if I really wanted it because it was a gank load of money but I thought I would splurge a little. I will have a lot left over. So I think I am going to make my pal Lindsay a pair for her daughter Daisy.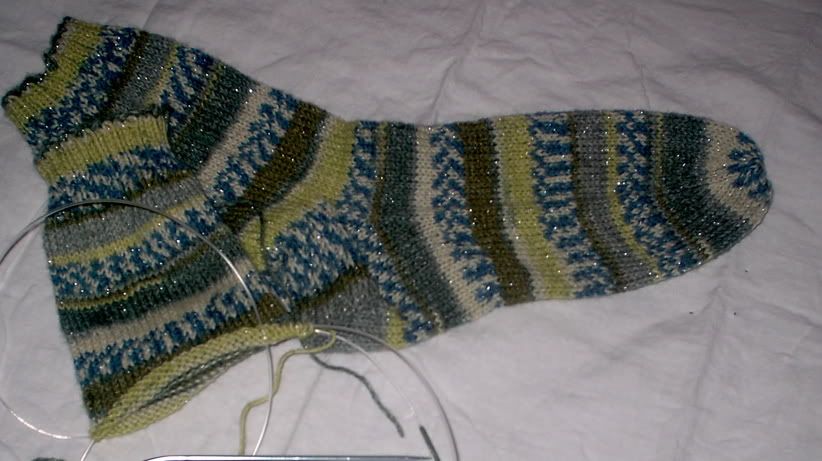 The angora baby booties that I said I would post a picture of a few weeks back. This also was a total splurge for me. Amy's little sister is pregnant and she is due in August or September....maybe July I forget which month. But I figured they could work for a boy or a girl.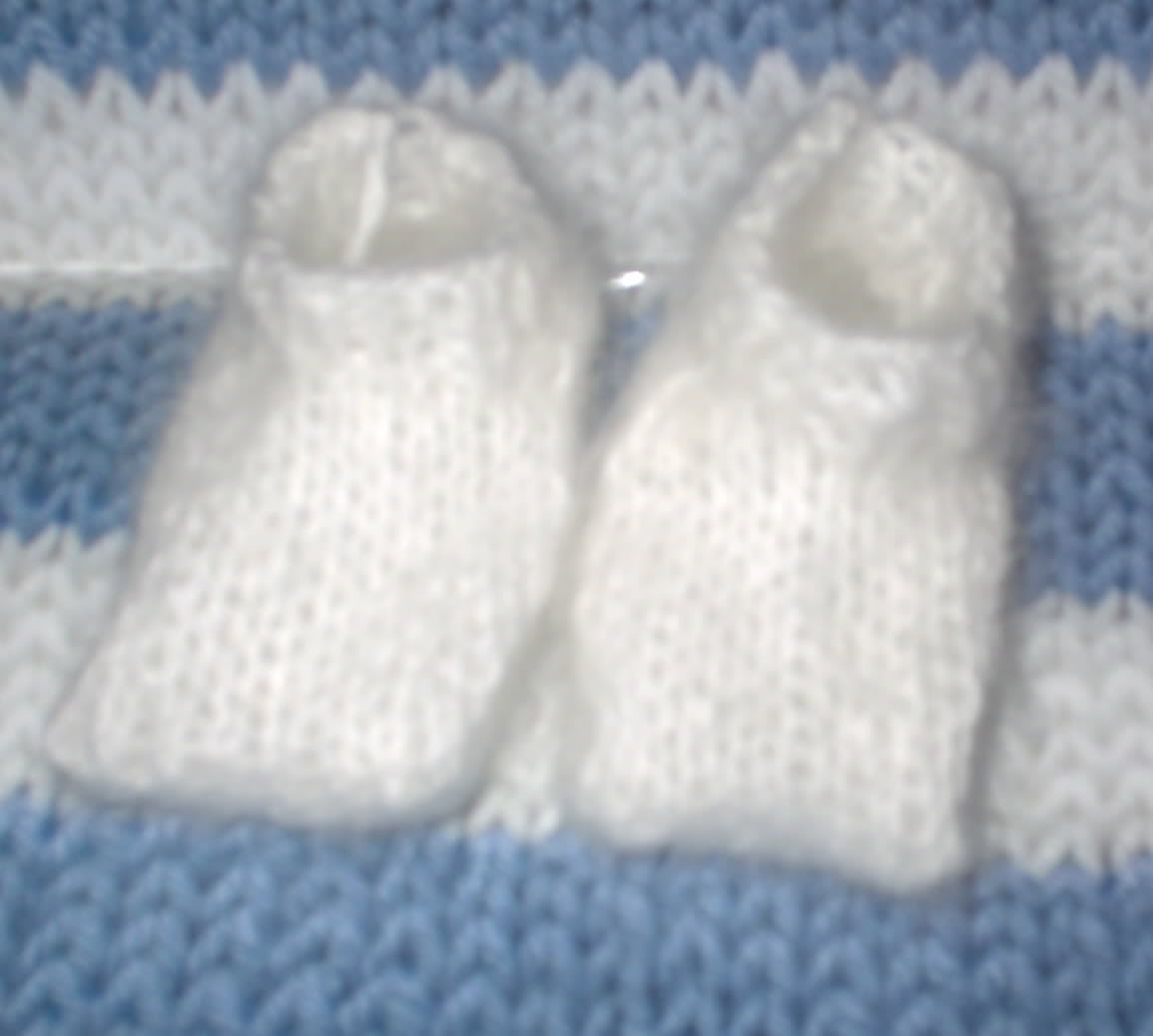 The eyelet lace scarf. I really like these colors. These are just about the colors of my living room and kitchen in my apartment. I have a grape, Old French advertisement theme going on. I think that this is going to be a runner for the Piano but who knows.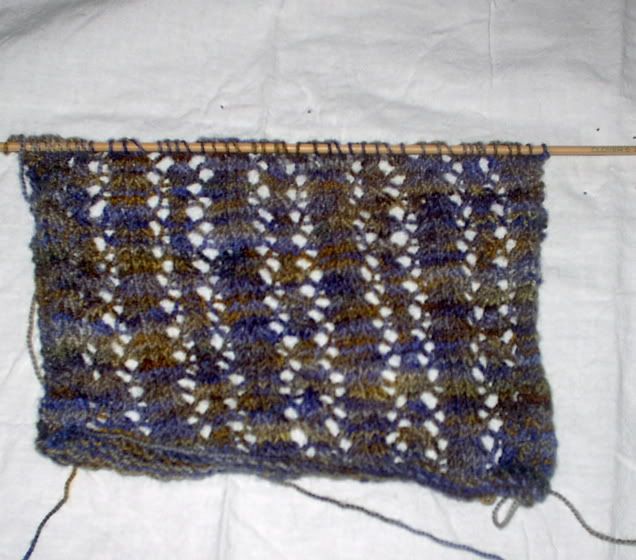 This was one of my first scarves ever knit. I still wear this. For some reason I am addicted to lime green. It was knit with a kelly green metallic floss and I still have like a whole spool of it left. I think that is replenishes itself.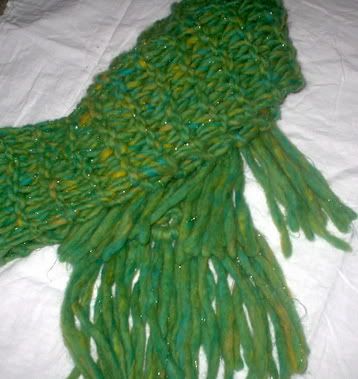 On the lime green topic. This is the purse that I am carrying right now. It is grungy and dirty and needs to be retired. I can't wash it, as I forgot to wash the lining first and when I handwashed the matching coin purse it shrunk up to a little ball of disfigurement.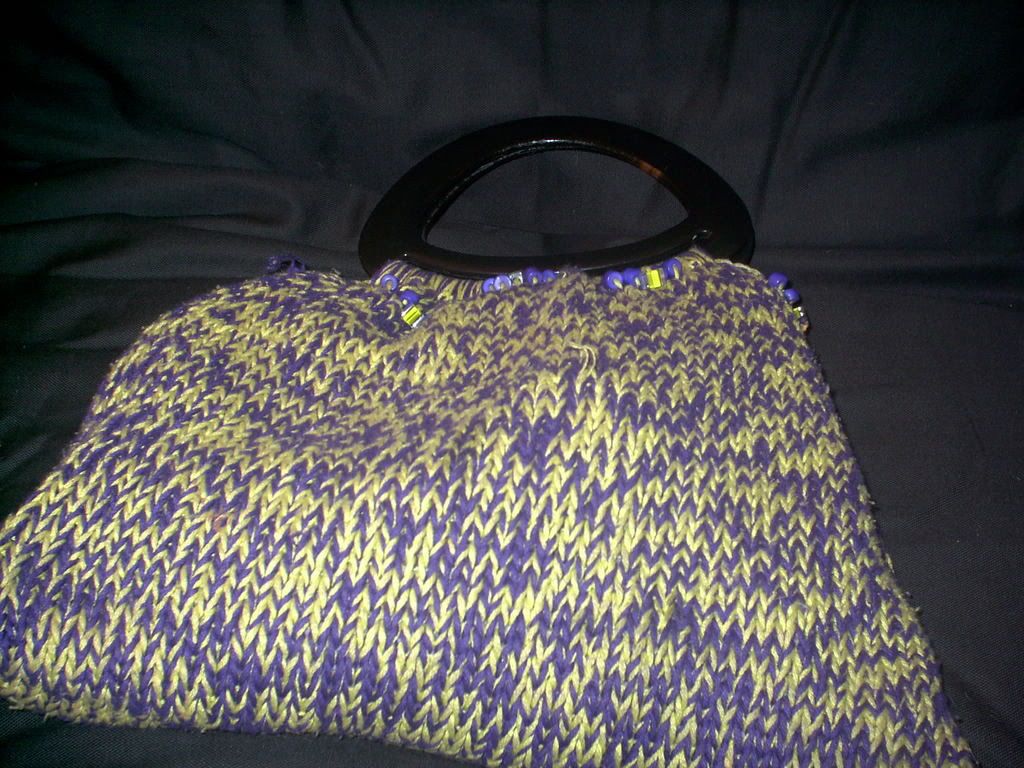 Speaking of purses. These are for the purse I have planned for my spring purse. I don't know what design I am going to use. Probably same ol, same ol. But I really like the lining I picked. I was thinking about using clear plastic handles or something really kitschy to match the lining but haven't figured out what to use yet.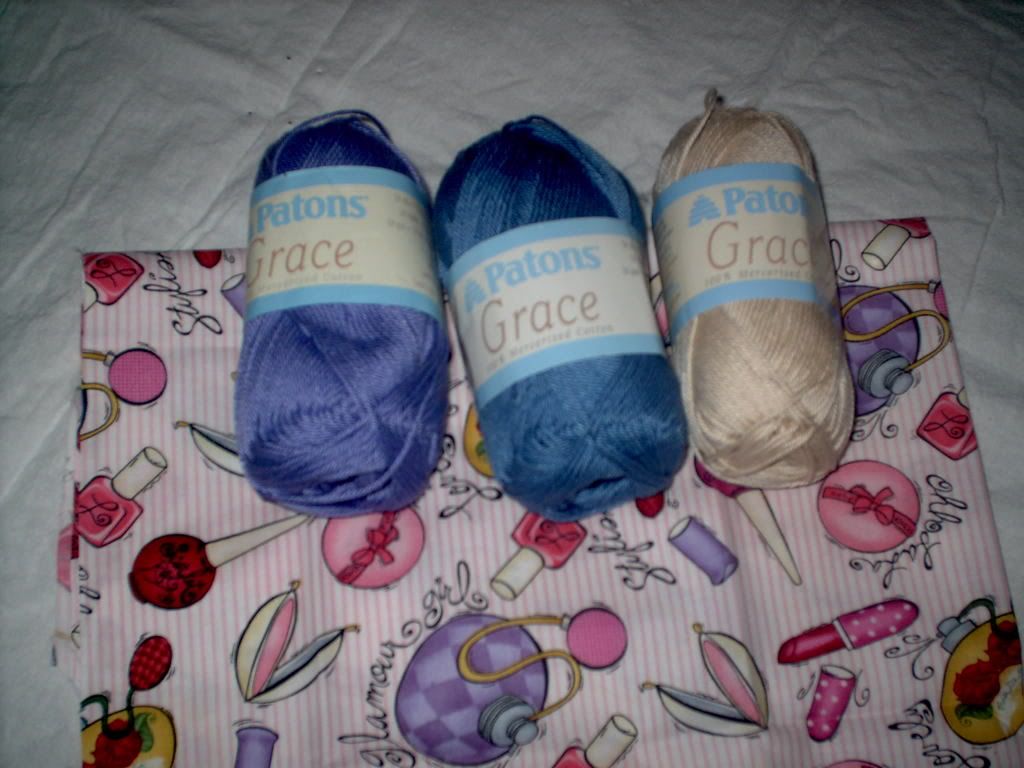 I have more pictures to post but I really have to get house work done today. I keep putting it off, especially the laundry. I am having chicken something for dinner tonight but just can't decide what.
Happy Knitting