Sunday, September 26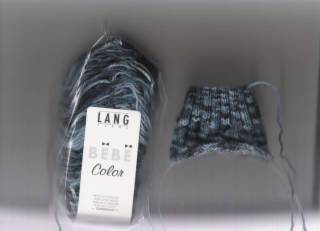 The making waves socks. Not very clear images of the cabling but don't they look like monsoon clouds?

I taught the sock knitting class today. It was okay. I think the group was a little too large, but it wasn't that bad. The hardest part was that there were so many people at different knitting levels. I am trying to get my Making waves socks done but haven't gotten too far on them. I need to get them done by the Thursday evening. I am pretty sure that I can do it. I think that I am going to make the net off limits to myself while I finish them up. I will post a picture of them when I am done. I want to finish my poncho up by the knit out on the first. It would be nice to have some FO's for a change!


Posted by

Becky
at 10:43 PM
No comments:

Wednesday, September 22
A big thank you goes out to Brooke for letting me know about BlogSpot. I have been using a different blog site but everything cost $$$ to use. So, now you all get to see my cute little piecs o' knit.

Some info about me:

I am 25, lived in Arizona my whole life. I grew up showing dairy cattle and pigs at the state and county fairs. I have a pig tattooed on my leg! I just lerned how to post the pictures on here, so please excuse me for the crappiness. I am still learning how to use our scanner. Our SNB is tonight. Too bad I don't have anything finished to show. :( Oh, well. More later. Enjoy the pictures! *even if they are bad :(

Posted by

Becky
at 4:04 PM
No comments: