I had to post for a second time this evening. I had been looking at a purse pattern for a while and was really wanting to figure out the pattern myself but it just wasn't working out. So, I got online today and started looking at it again. I was having a total yarn/knitting store urge so I went out to Family Arts Needlework Shop. They are open Mondays. YAY!!!!! I went with the book number.... # 232 and they had it...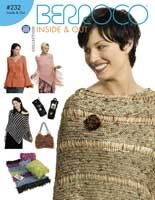 This was the pattern I was looking for...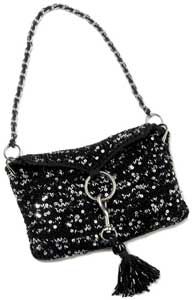 But I stumbled upon these....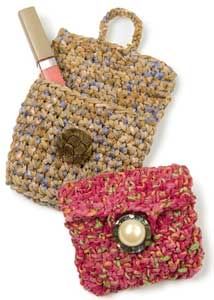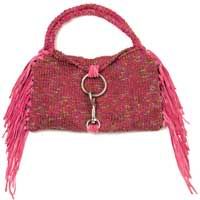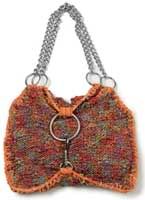 What are the chain handles you ask? Well they are dog's choke chains... What a much better use for them than around a dogs neck.... (without saying more, I get a little psycho when people use choke chains on their dogs.) I have the perfect yarns picked out for them. I can't wait to get started on them.
As for Calypso.. as much as I am trying I don't think it will be done tonight... As always life got in the way.. I will try hard though...
Happy knitting