Sorry about that last post folks. I don't know what happened to my text.
I have been having a crazy weekend but it looks like things are finally settling down.
I have been working on my
unbiased bag
from knitty.com. It is turning out rather well from the soysilk that I have been using.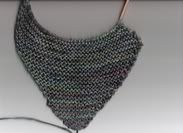 This is the 2nd of the 4 pieces. I am just finishing up with number 3. I had hoped to have it done on Sunday but Monday night isn't too bad!
I have this pattern for the Charlotte's Lace Shawl and I am going to use my hand dyed infinity.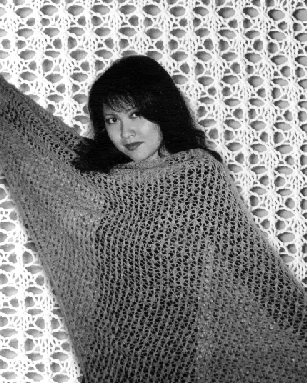 Yummy!
With my purple Beyond I am going to knit the drop Stitch sweater from the SNB nation book.
I think that the drop stitches will really sow off the nubbiness of the yarn.
will post a pic of that later.
I just have my Melody yarn to figure out what to do with. I was thinking about doing drop stitch scarf or two as I have tons of it. I want to showcase the yarn and not the stitch.
Speaking of decorative stitch patterns. I watched my first episode of
Knitty Gritty
. They had Lily Chin on there and she was talking about decorative stitches. But she was also talking about adding beads to your knitting. She showed a method that I hadn't seen before of adding beads one at a time with a crochet hook onto the previous row worked. SO COOL. I will have to try this out.
Well I am off to work. I finally found my Active Cake Yeast for the cookies I am making for the cookie exchange. It is at AJ's! I have been searching for about a week for this stuff and I couldn't find it anywhere. I am hoping that making cookies tonight will get me into the holiday spirit.
Happy Knitting.