This morning I sent off a little Valentine's present for my Secret Pal. It wasn't anything big. Just a card and a few magnets. I have been thinking really hard about what to send her. I sent her a list of 20 more questions to answer for me. It has been a lot of fun to read about her, though.
I think that this title should have been socks and more socks. As I was sitting and looking at my stash last night I realized that half of the projects I had been working on were things that I started and I didn't how it was turning out. So, I made last night my Frog night and ripped out a few things. I frogged a scarf, three single almost done socks and 1 completed sock that I didn't remember the pattern to. It was one that I had made up myself but I didn't right the pattern out for it. I figured that it had been sitting there for a year so I was time to be undone and made into something else.
I am thinking about doing the scarf from last minute knitted gifts. The Chevron scarf.
So, here are the progress photos of my frogging the roll top sock. If you have ever ripped out anything that has been sitting for awhile you NEED to make a hank and wet it and let it dry with some weight to get the tension back in the yarn....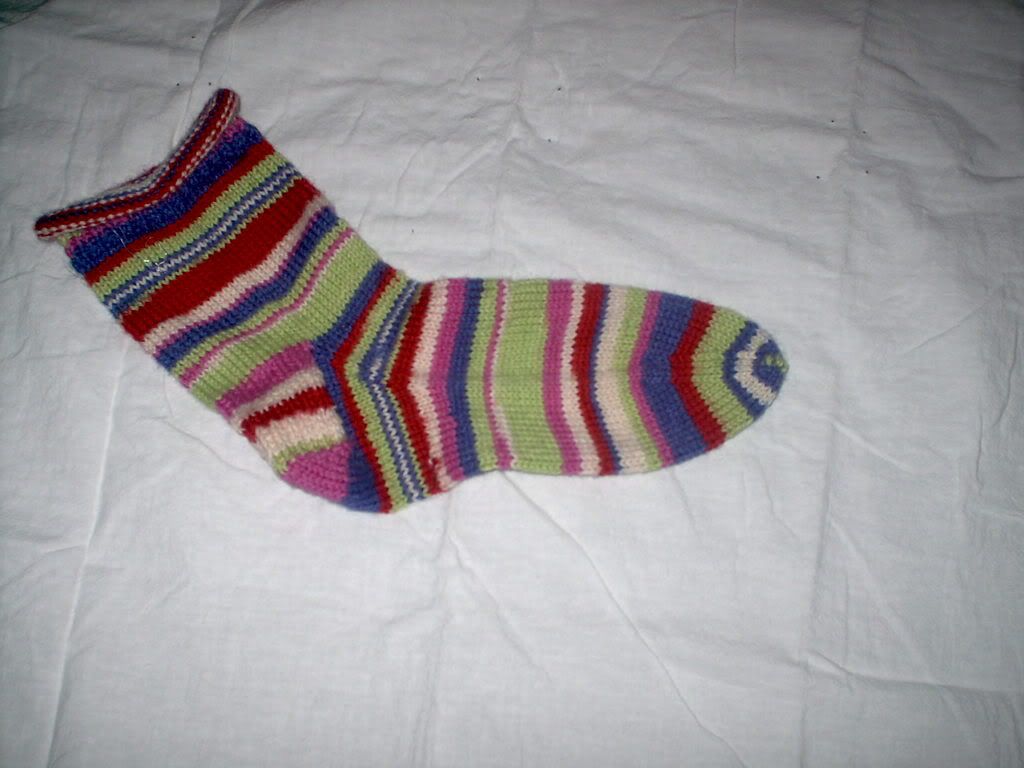 In the Beginning there was one lonely but not forgotten about sock.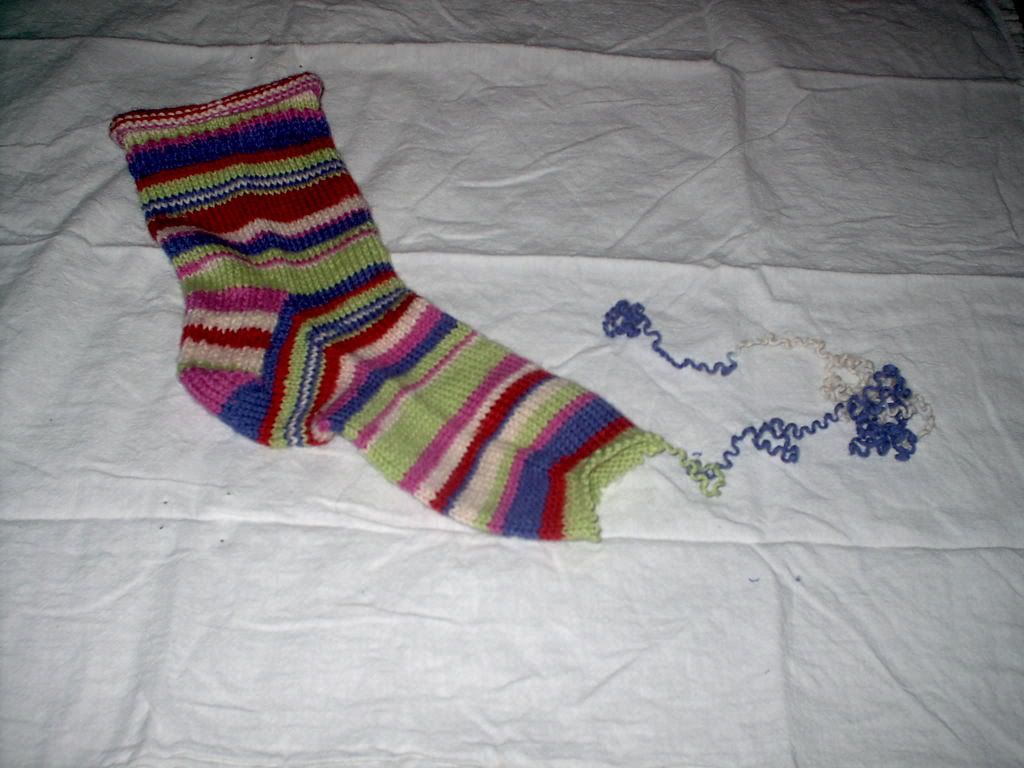 This is taking out the toe of the sock... :( it was one of the saddest days in my knitting history. I had to admit defeat.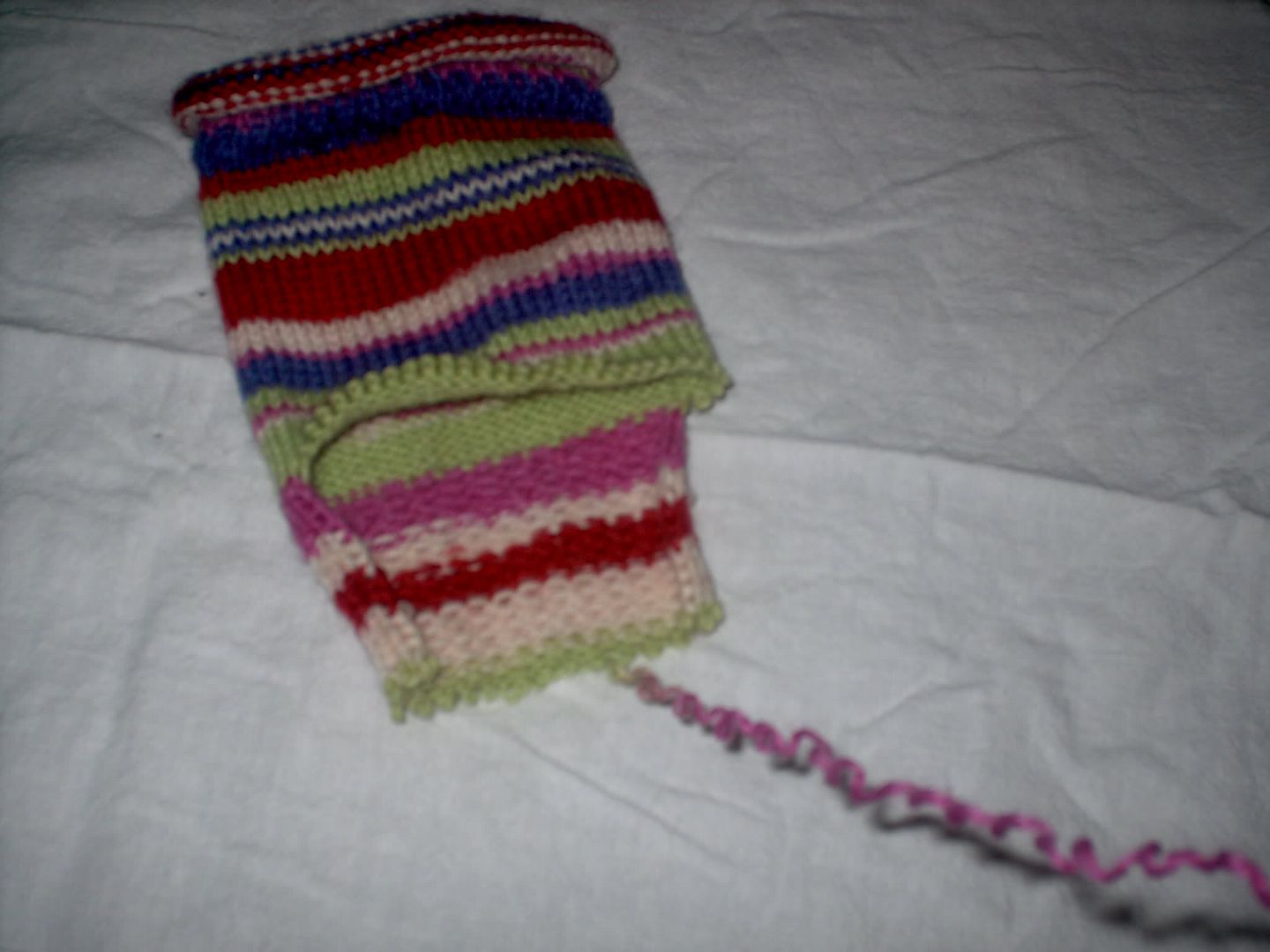 Up to the heel. In less than 2 minutes..... I wish I could knit that fast...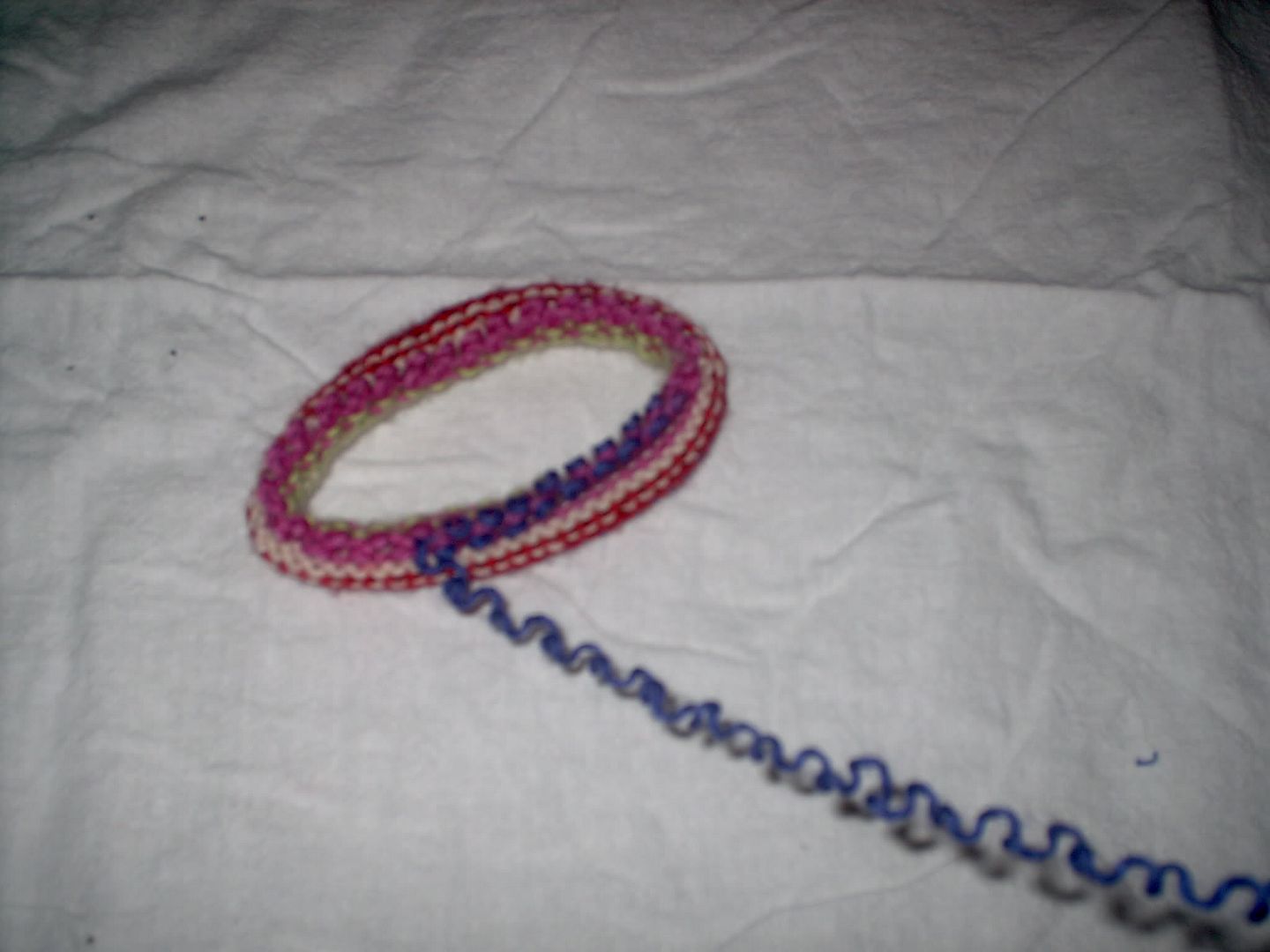 Last but not least the roll top cuff. I got a little snagged at the cast on but other wise it went smoothly.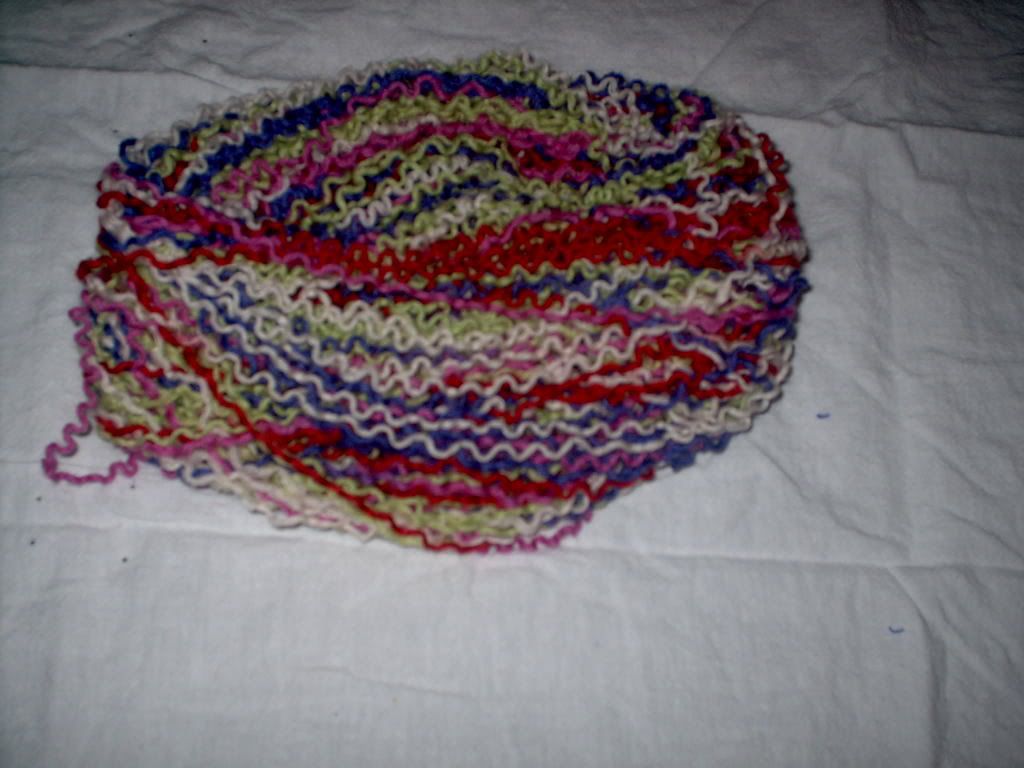 Ready for a bath.... Look at all those waves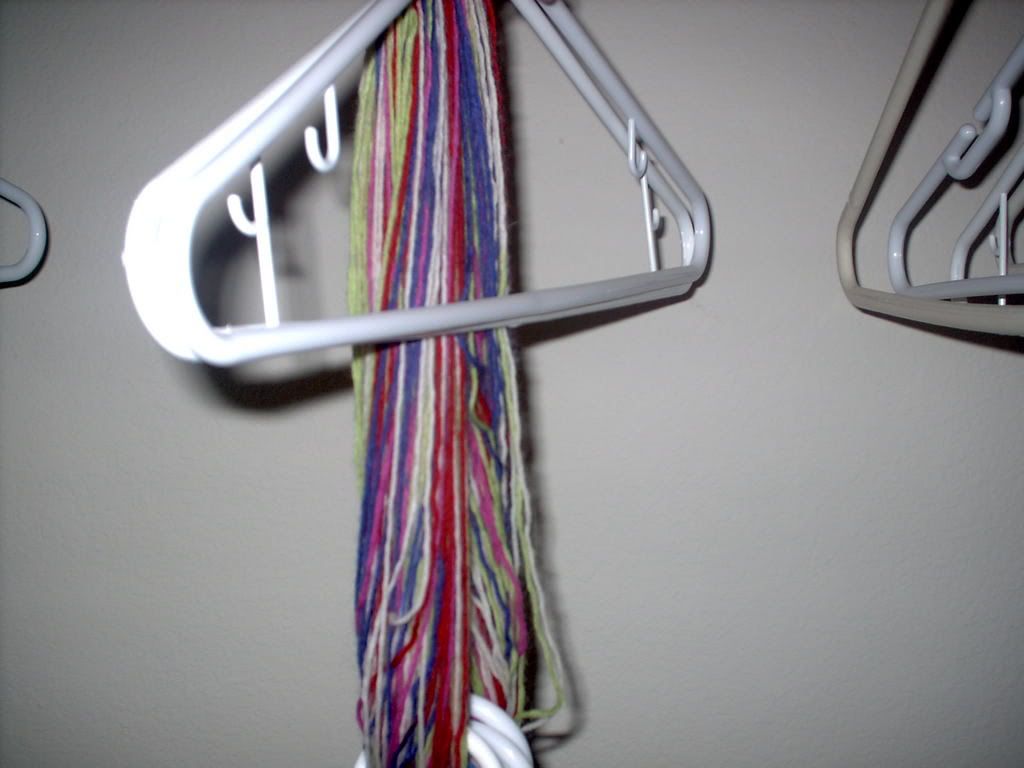 Hang her out to dry... I checked this morning and it was still wet....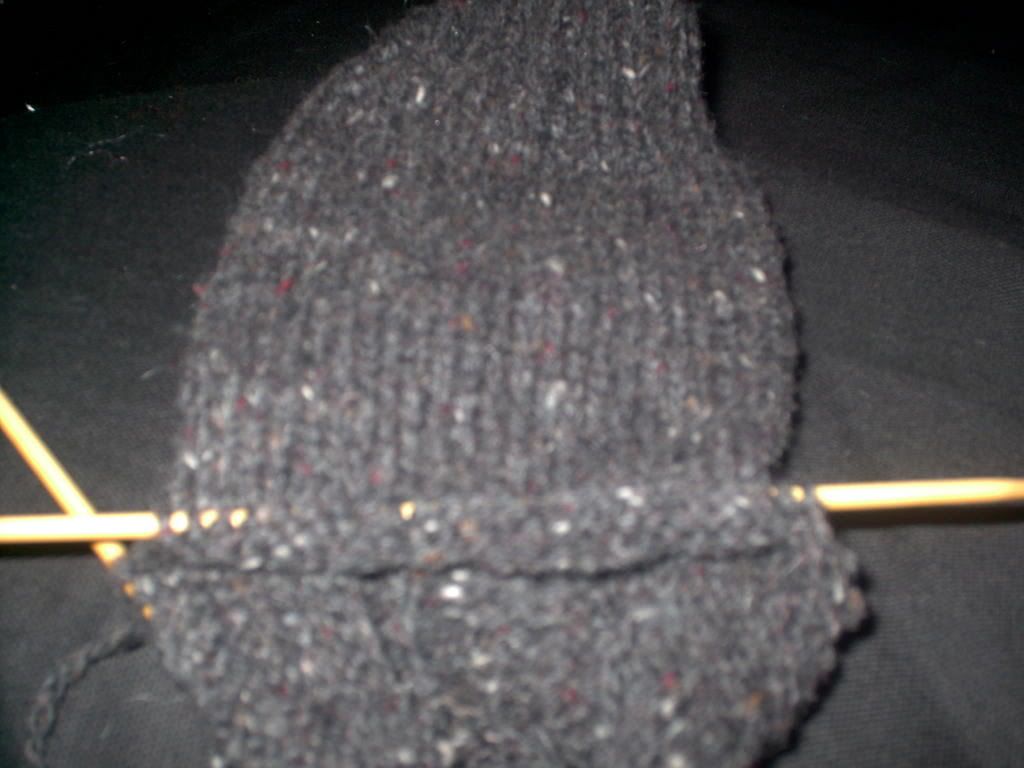 I really contemplated taking this sock apart. I started to rip it out and then decided not to. I didn't have anyone to knit for but I had really wanted to knit some tweed socks. As I started ripping I realized that I still wanted to... I am just done with the gusset shaping now on the first sock. The other one should go rather quickly.


I also learned two things last night. 1) I don't have enough yarn to make the clapotis out my handspun. 2) I am so not interested in knitting the hourglass sweater anymore. So, with that said I am going to frog my hourglass and use that yarn to knit my Clapotis.

Is there anything else left to say.....hmm let me think.....

I can't check my email right now becuase it is all getting filtered from Cox to my Outloook account. I left my computer on so it goes straight to there. I am at my sister's house right now so I can't read anything. When I get home tonight I will post more if I need to. Happy Knitting