After reading
kat's
post here about socks from the Knit Cafe book, I decided to check it out...
Well, thanks to my lovely stash of some Rowan Kidsilk Haze in these fab colors...


I am going to turn it into this lovely little shawl/wrap.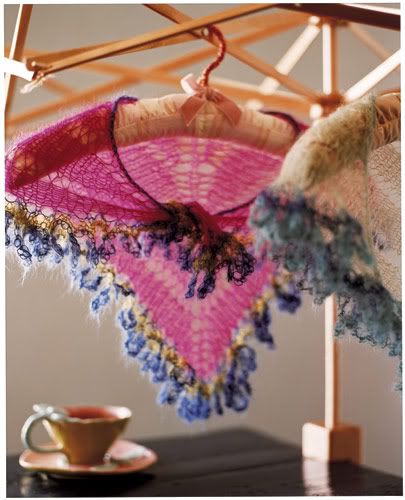 I am in love with Kidsilk and have been trying and trying to find some patterns to work it in, but nothing really seems to work for it for me!
I had a couple of interviews today, so we will see how that goes. I had a really good first interview and an okay second interview. Two different companies. Both good options avail for me, so we shall see how it goes.
Happy Knitting!