I have been slowly working at decreasing my stash! Did you know that the only yarn I have bought in the last month has been for my secret pal! Cool huh? I have a few purses to show off for it but have decided to work on baby patterns. They are a quick knit and you feel more accomplished than you would with a purse.
I am working on this pattern right now. It is from Rowan Babies.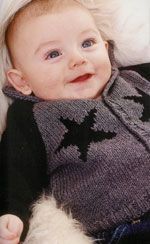 I am making it for Matthew.
I also have these two patterns lined up. The first one is going to be knit from some stash yarn and the other I am making to match the little pants I made for "baby Austin" when he arrives.
I am going to knit sweater all in one color so it doesn't look quite so girlie!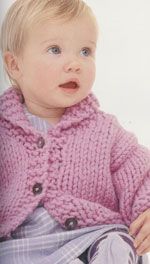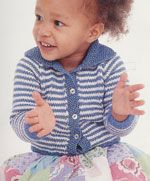 If I have learned one thing about knitting Rowan patterns it is that they run quite big. I have also found this to be true in Debbie Bliss patterns. Which will leave you to ponder this question....
Are babies and little kids bigger in England than they are in the US?
Happy Knitting