I have decided to take on the "dreaded sweater challenge". Amy wants me to knit her a sweater and I have agreed. After picking and choosing for a while I have settled on Jesse's Flames from Stitch N' Bitch Nation. I am going to do it in shades of grey. That is Amy's favorite color. The first sweater choice was going to be Leo from knitty but size 3 needles and grey yarn seemed to be leaving me a bit well... unenthusiatic!
I hope that it turns out well. I had told her on her Birthday that I would knit a sweater for her...but we had to decide on the design. Design chosen, yarn chosen, all is well in the world... okay not the entire world, but at least in my world of sitting in front of the computer typing out this post...
I drove down to Needler's Nest today and stumbled across these two lovely little patterns.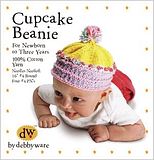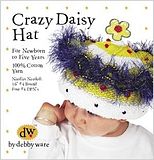 I have bene wanting them for a while and was going to order them off the Debby Ware site but aha for me I got them with no shipping cost! I also picked upa little more yarn for the hats. Will get that up later...
Happy Knitting